Start-to-Finish Supply Chain Solutions.
Since 1918, the Birkby name has been synonymous with experience and innovation in foodservice supply chain operations.
Today, we offer a complete range of warehousing, supply chain management, eCommerce, and distribution services for clients of all sizes from across North America.
Our value-adding logistics solutions allow our clients to focus on building their business, knowing their products will get where they need to be.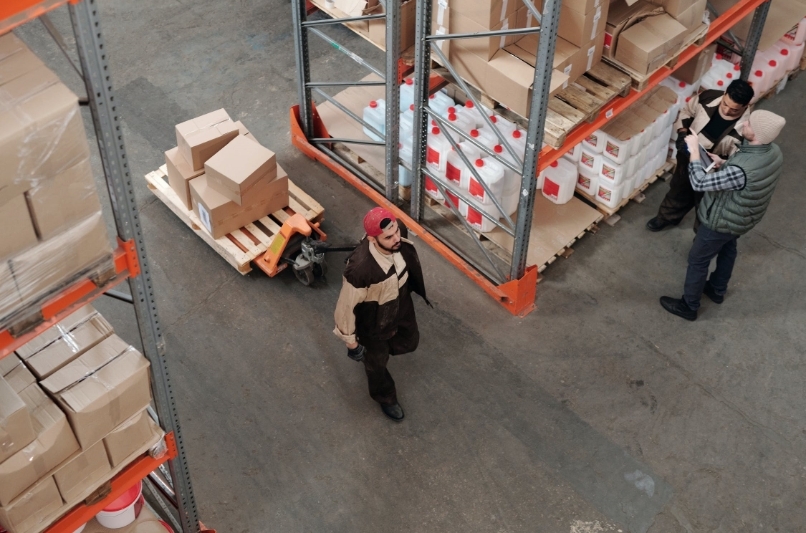 Warehousing and Storage
Complete storage solutions tailored to your unique needs at a great price.
Multiple facilities across Western Canada able to grow with you.
Dry and temperature-controlled cold storage and cooler options to -28 C for bulk goods, food and pet products, beverages, pharmaceuticals and more!
Third-Party Logistics
Value-adding solutions down to the last mile.
Turnkey 3PL management services for all sizes and scopes.
Custom packaging and labels.
Shipping and distribution solutions powered by Routeique for B2B and B2C customers.
eCommerce Development
Turn eCommerce into a driver for your business.
Start from scratch or build on existing platforms.
Complete order fulfillment and distribution solutions by Routeique.
Digital marketing, customer service, and more!
Our Approach
Birkby has built its reputation on trust, transparency, and a drive to "get it wherever it needs to be." Today, we still believe that every touchpoint matters. That's why we're committed to providing support and adding value in everything we do.
Brand Fulfillment
Design a unique delivery experience! Create a complete packaging strategy with marketing inserts and customized packaging to make your deliveries memorable.
Optimized Routing
Get it where it needs to be, more efficiently than ever! Routeique route optimizers reduce last-mile costs by finding the fastest route to your customer.
Easy Integration
Send us your orders, we'll take care of the rest! Set up order imports into Routique's fulfillment system, then watch them get fulfilled in real-time.
Proof of Delivery
See your orders delivered into the right hands! Our advanced address algorithms ensure your orders get where they need to be with photo proof of delivery.
Inventory Visibility
Real-time inventory visibility by Routeique ensures each order can be fulfilled. Integrated damages and expiry reporting help minimize shrink and keep costs low.
Customer Service
Keep your customers happy! Our fulfillment support team provides direct service to your customers. We love helping customers as much as you do!