Make eCommerce A Driver with Birkby
To help you grow, Birkby Foods provides cutting-edge eCommerce solutions powered by Routeique for businesses of all sizes and scopes. Whether you're looking to start from scratch or build upon existing platforms, Birkby has the tools you need to build a complete eCommerce supply chain management system.
Our start-to-finish eCommerce services allowing our clients to build their businesses with the knowledge their products are expertly managed down to the last mile.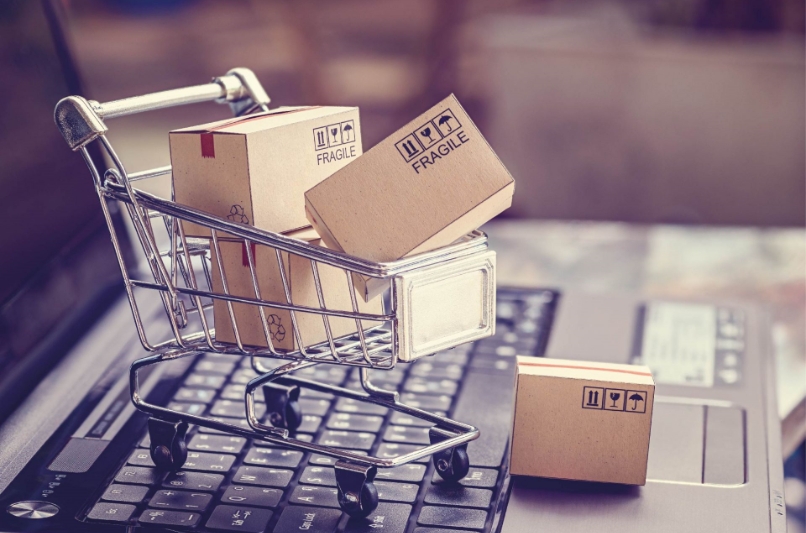 Everything eCommerce in One Place
Fully-Integrated eCommerce Platforms
Seamless integration with Shopify, and other eCommerce platforms powered by Routeique.
Fully-integrated ERP solutions, EDI transfers, and more.
Build a fully-featured eCommerce platform tailored to your business' unique needs to expand your business and your profit.
Start-to-Finish Fulfillment Solutions
Order and delivery management powered by Routeique.
Cloud-based, end-to-end inventory tracking and management.
Advanced address algorithms and route optimizers to reduce last-mile expenses.
Support for Every Step
Complete warehousing and storage solutions.
Branded packaging and labels.
Fulfillment Support Team for direct customer service.
Experience
Since 1918, we've built our reputation on trust, transparency, and a drive to "get it wherever it needs to be." These principles have driven our growth for nearly a century, guiding us to continually innovate new ways to get the job done for our customers. Many things have changed over the last hundred years, but our commitment to supporting our clients through every stage of the supply chain remains the same.
Innovation
Birkby's eCommerce solutions are powered by Routeique, an industry-leading order and delivery management system capable of adding value down to the last mile. Our scalable solutions are at the forefront of eCommerce and logistics technology, providing our customers with consistent, efficient, and exceptional solutions to every challenge.
Service
Every member of the Birkby family is committed to providing world-class service for our customers, vendors, and clients across North America. Our eCommerce fulfillment support team loves talking to customers as much as you do, and are ready to assist every step of the way. We believe that every touchpoint matters, and are committed to providing support, building partnerships, and adding value in everything we do.