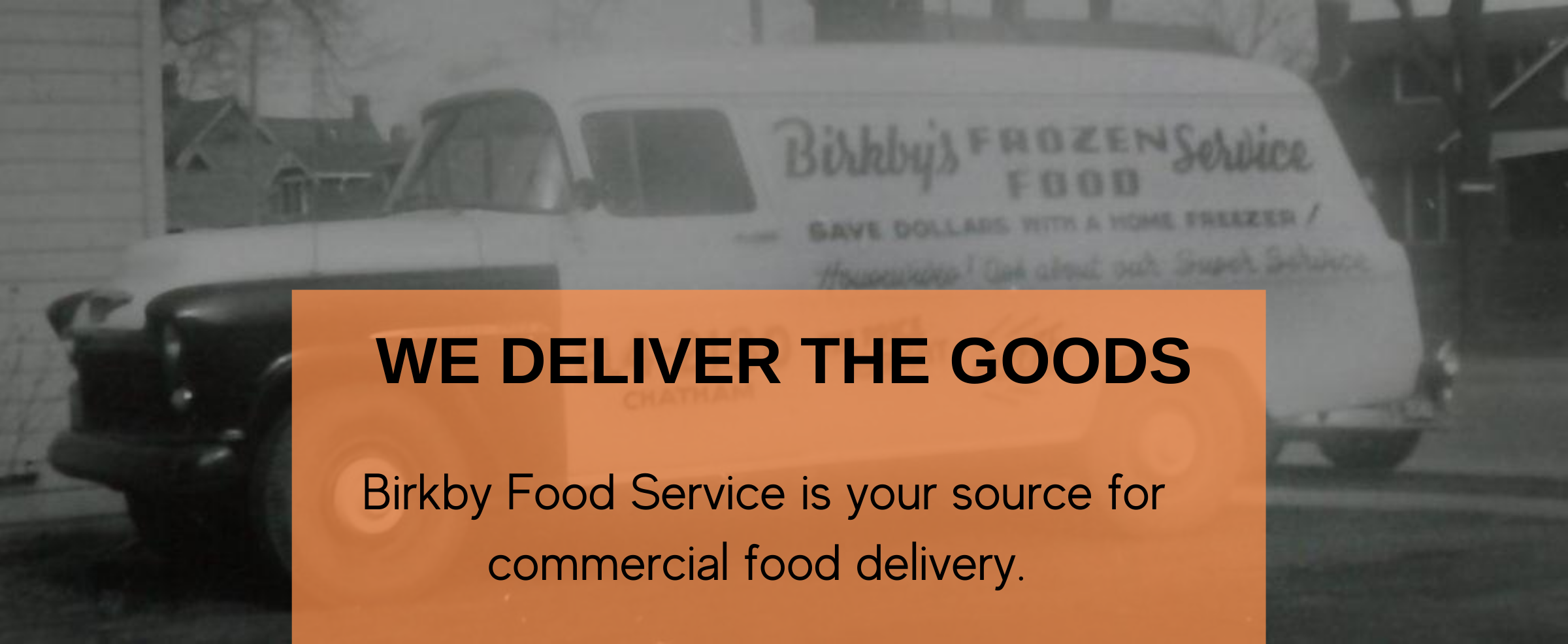 What We Do Best
With more than 100 years of reliable service, we bring not only experience but also innovation in foodservice supply chain operations.
Our clients can focus on the important things, like building their businesses, while we assure that their food service deliveries are handled professionally.
Excellence, Expertise, and Quality
We sell well-known brands such as Nestle, Simply, Rise, or Parmalat and partner with great local vendors like Drizzle Honey, Nude Food, or Brain Bar.
Our Core Values
Birkby Food Service is a Calgary based food delivery company that has mastered the task to the delight of customers and vendors alike. Founded in Chatham, Ontario during the year 1918, Birkby Food Service is family-run, owned and operated and always looks to bring those traditional values and friendly atmosphere to the business table.
What Our Customers Are Saying
"I want to pass along my kudos to you guys!! Great communication, service and always super friendly and prompt!! I'm super pleased and happy to be doing business with you."
Latest News
Curious to find what's happening in the foodservice world? Interested to try tasty recipes made from products we directly sell? Then visit our blog to learn more!
As any beverage business expands, suppliers' inventory and distribution needs will inevitably become more complex. Even if you have the knowledge and experience to manage an expanding supply chain, a 3PL partner can be a
Direct-to-consumer business models have had a profound impact on the food industry. Unfortunately, many 3PL providers haven't caught up. Whether you're marketing a new subscription box or looking to add direct-to-consumer strategies to your business,
Frozen and temperature-controlled products pose unique challenges throughout the supply chain. From food and beverages to pharmaceuticals, cosmetics, and other products, temperature-controlled logistics requires dedicated expertise and experience. If your business needs a 3PL frozen
Follow us to find the latest news, great deals, tasty recipes and more!